NADINE'S PERSONAL PHOTO GALLERY I
These are pictures through the years of me, my family, friends, other people and places including my favorite flyers Big Ed Mahler and Harrison Ford. I split up this page and created a Page II of my Photo Gallery which is of my pets and 'things'. There is also a picture of my cat, Kitty, who has passed on to Feline Heaven on The Elusive Chipmunk page. UPDATED! Whoopee! New additions made on 1 Feb 2009.
Newest pictures from 2007 and 2008
playing around with my digital camera. &nbsp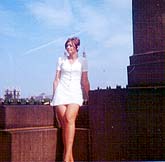 1969 High School yearbook photo. Me in 1969 on the River Thames, London. Could my dress have been any shorter? Yes, but then it would have been a shirt. As I said, it was 1969!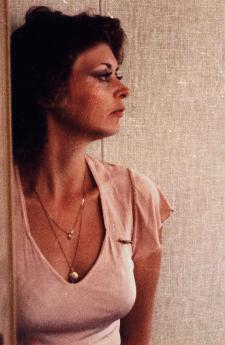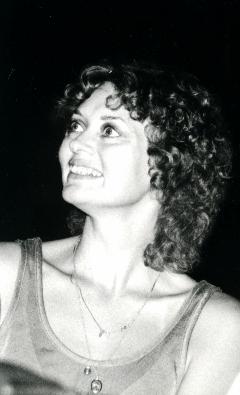 1982 while living in San Jose, California. One was taken on porch at home and the other was at a 'Roast' of a co-worker - looks like I was enjoying myself there, doesn't it?.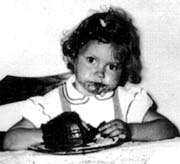 Here's a favorite childhood photo of mine with my favorite cake - chocolate with chocolate icing. A birthday party? Looking stoned on sugar and chocolate.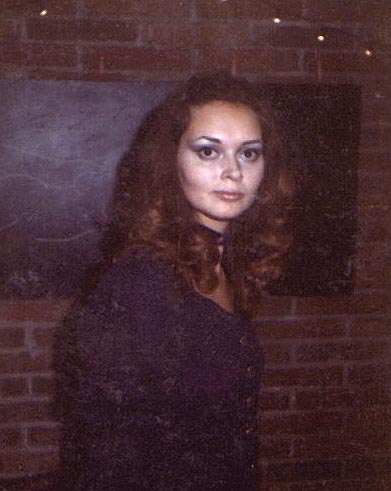 This was taken in Dec 1971 soon after I got married - wearing the purple dress I got married in. Sorry...a grainy Polaroid!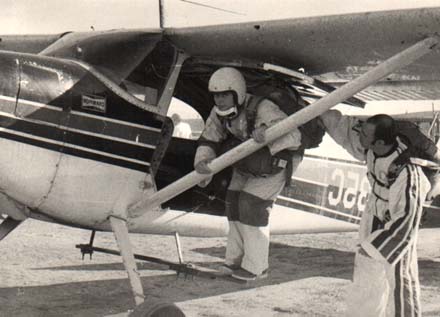 The day I jumped from 2700 feet in Sacramento California in 1978. Before the jump practicing on wing and one of me all suited up with what felt like a ton on my back - it was about 40/50lbs of equipment! People who are serious about this do not use this old army equipment. My chute opened alright, but the lines were twisted and I twirled around like a top until they straightened out. (Can you say Streamer?) The experience was exhilarating and scary and over in a flash. That day my husband jumped twice - and broke his ankle on the second jump....it ended our jumping careers right quick! Years later I bungie jumped off a 75' scaffolding at an amusement park. That cured those recurring nightmares of clinging to and falling off of old open structures once and for all!
Since we're on the subject of planes, flying, etc. here's Harrison Ford visiting the Runway Cafe at our local airport in Northwest NJ near the Delaware Water Gap. Donna (standing in front of Jeanne's famous home-made apple pie that people fly in especially to eat) lucked out to have been working that day - all I've ever seen are the pictures! Dang!!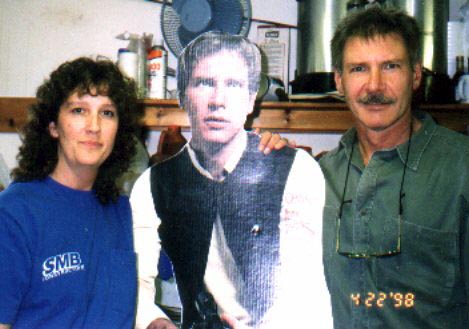 Harrison posing with Donna and Hans Solo. He has flown in several times. First time when he was learning to fly his DeHavilland Beaver, the plane he flew in "Six Days, Seven Nights". He also has a Bellranger helicopter and a V-tail Bonanza, I am told.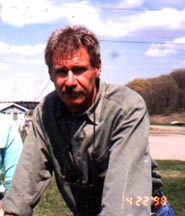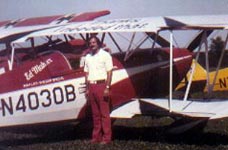 One more shot of Harrison outside. On the right is "Big Ed" Mahler, a friend who lived and flew out of Sky Manor Airport in Pittstown, NJ. He was an aerobatic stunt pilot famous for doing an inverted ribbon cut 18 feet off the ground with the PJ-295 you see here that he built in 1964.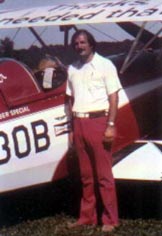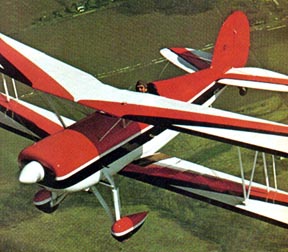 A couple of more shots of Ed Mahler - one posing at the yearly Fly-in at Sky Manor. Ed died in an air crash on Sept 23, 1977 just before an airshow at Suffolk County Airport, Long Island. It happened about a week before I was going to see him perform at the Reno Air Races - he didn't show up (I had moved to California by then) and I knew I would never see him again. I didn't find out until weeks later that he was gone. The right picture is of Ed barnstorming over rural Hunterdon County, NJ in a Great Lakes. I miss you, Ed.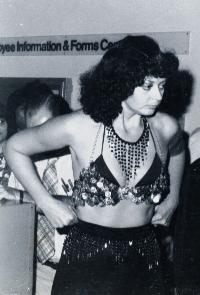 In 1981 at work dressed up for Halloween .

Can you believe I went to work like this? Another black and white of me at 16 when sister Carol lived in Maine.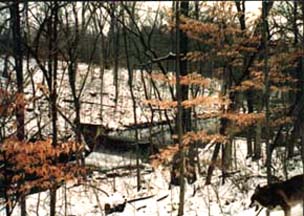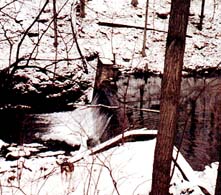 Here's the dirt lane I lived on for 19 years (1985 - 2004) in Warren County, New Jersey - notice the falls and creek and Sheena bottom corner on the right. And a closer look at falls with wolfdog girl down there on the photo to the right.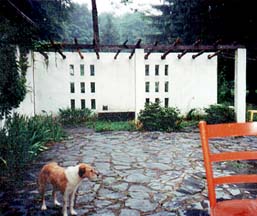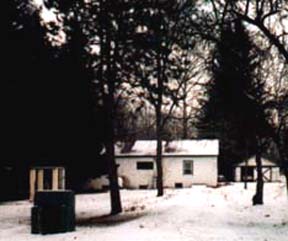 This is the old house I lived in on that dirt lane. It was L-shaped with a slate courtyard - Spanish style - that's my neighbor's dog, Bullet, who hung out by me (and an orange chair that shouldn't have been in the picture). On the right is the back view of it with garage -circa 1920's. My home for 19 years that sheltered me, my dogs, cats AND bats, squirrels, mice and other wildlife in walls and attic. I'm told that it has been renovated beautifully since I moved on.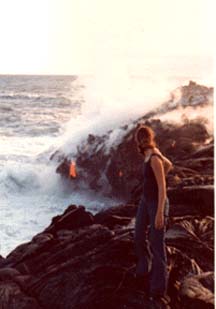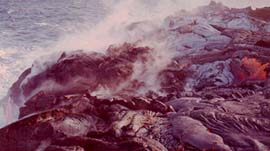 My honeymoon Sept.1972 on the island of Hawaii when the volcano was active. The lava was flowing from a crack in the mountain probably a mile away, over a big field, across the mainroad that went around bottom of island, and into the ocean. The road was closed, so we parked and walked on hardened lava that was still warm to see this view. Then we had to turn around and drive back to the middle road that crossed the island. Amazing!! The one on right is of it slowly pooling. I never expected to see lava in my lifetime!! And certainly not be able to stand next to it slowly pooling and dropping into the ocean - nature's creation of black sand beaches...by the way, it was HOT!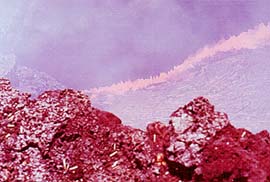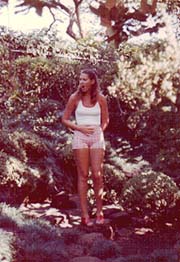 This is a shot of a crack in the earth called a rift with a drop of maybe 100 feet - and below is the lava sloshing back and forth like an ocean. We were literally perched at the edge looking down into this - the Park Service let you walk right to the edge - no guardrails - and look over. The only warning they gave was for the fumes that you can see here. The charming photo on the right is of me in a Japanese garden in Oahu being eaten alive by mosquitos. And we wondered why there were 3 cans of 'Off' bug spray at the garden's entrance!!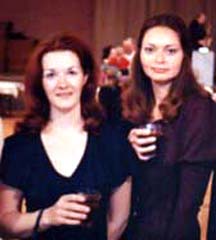 A more recent 2006 picture of my sister Carol. Carol and moi at my brother's wedding in 1973 or so.
Two silly 2007 pics of Carol and me wearing martini glass sunglasses and me with panties on head (inside joke) and pigtails.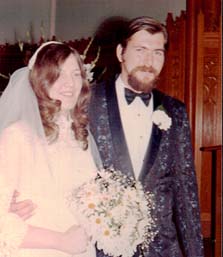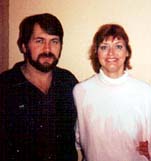 This is my brother Bill and his first wife, Kitty on the right. On the left is Bill and Yours Truly in 1982 - on my trip back from CA - it was a bad hair day.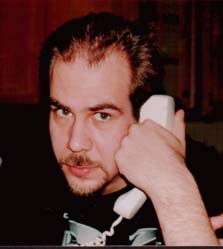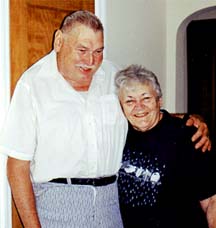 My nephew Kurt acting like he's working. And my parents in 1998.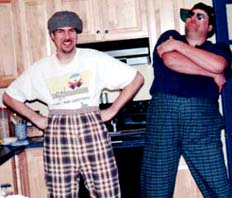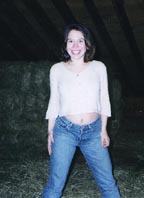 Kurt and buddy Jim dressed up to go out as the Groundhog Brothers (you have to be a Howard Stern fan to get this one) to look for women in the local PA Gin Mills. And my delightful friend Cassandra.

me at designer1951@verizon.net with your effusive commentaries.
Updated 1 Feb. 2009.
Go to Nadine's Personal Photo Gallery II.

Go to The Elusive Chipmunk.

Back to HOME


Exercise I am NOT getting!